We buy any caravan
Really, We buy any caravan - and we do it quickly and simply!
Do you want to sell your caravan?
If you want the best price for your static caravan holiday home, tourer or motorhome then we can help! We're the UK's best loved caravan buyers!
We have worked around caravans of all shapes and sizes for a long time and we've supported tens of thousands of customers with all their caravan requirements. We understand that everyone's circumstances are a little different; as such, we're a personalised service with real people who can support you to sell you caravan - for the best price possible.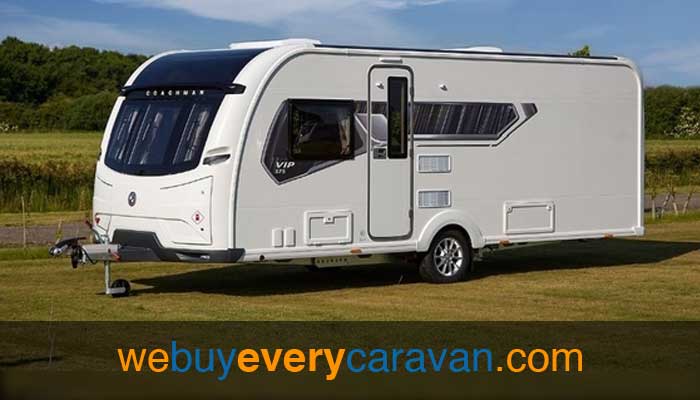 We find people often have a few questions:
How easy is it for you to buy my caravan?
It's realty simple! Let us know some details in the form on this page and we'll be back in touch quickly - normally with an instant valuation. If the price is right for you, we'll organise everything else and the money will be in your hand quickly!
How much is my caravan worth?
It totally depends on the make, model and type - but don't worry, we work with a huge number of industry contacts to make sure you don't get the first price - instead, we use our experience to get you the best price.
I have finance on my caravan - is that a problem?
No. It's important that we know about it so we can arrange with you how that finance will be dealt with, but people sell their caravans every day with finance still attached to them - there's a right way and a wrong way to do it - we'll explain the correct way and make sure everyone's protected.
Will I have to haggle like with other caravan buyers?
No! There's nothing worse than coming away thinking you could have got a better deal if you'd be a bit tougher. We'll offer you the very best price we can from the outset - and we'll explain that price in as much detail as you need, so you can be sure you're treated fairly.
Can you move a static caravan?
Yes! We can even deal with the park on your behalf. We have extensive experience at the highest level of holiday park management - meaning we'll be certain that you're treated fairly and legally by your park operator. 99.9% of park operators are extremely professional - but if you do have any problems - we'll support you to find a resolution that's right for you.
How can someone value my caravan without seeing it?
A little like in the car industry, there are guides that suggest what a caravan should be worth. We've got lots of experience buying and selling caravans, so we know that if the caravan is in the condition you tell us it's in, we'll have no problem selling it for a reasonable price - a good price for us means a good price for you!
Will I need to move my tourer?
Usually no! We'll happily collect it from wherever it is. You can even use the money we pay to clear any storage fees etc.
What if I want to upgrade my holiday home?
If you've got an upgrade on your mind then we can definitely help. We work with some of the biggest and best names in the caravan industry - from manufacturers to dealers and parks. No matter what kind of caravan you have - or the kind of caravan you'd like - we'll either be able to give you the money you need toward a deposit or we might even be able to get you a great deal with our contacts!
How quickly can you buy my van?
We understand that sometimes speed is of the essence when it comes to turning your caravan into cash. If it is, let us know, we'll do our best to have someone discussing your options with you the very same day.
What if we change our mind?
No problem at all! Your caravan is yours, you can change your mind at any time.
Word of mouth
8 out of 10 customers come to us because they've heard about us through word of mouth referrals from people we've supported to sell their caravan - and there's one reason for that:
We're professionals who see great value in helping our customers.
Some of our referrals actually come from customers who haven't sold their caravan through us! Whether or not We Buy Every Caravan is right for you, we'll always give you a level of support and advice that you won't find anywhere else.
It can be hard to find good service when you're buying or selling - most companies have an agenda that involves making the maximum amount of money that they can. We have become the UK's best caravan buying service because we do exactly the opposite… we ensure fair prices to everyone.
How we work
We work differently to most other people who'd buy your caravan. We know that it's better to deal with customers in a fair and reasonable way - rather than try to fill our pockets and treat our customers like numbers. In doing so, we're widely acknowledged as being the best in the business.
You can expect polite and timely communication from us. We'll never sell your details. We keep all your information safely and securely - and ultimately, we treat you with the manners and respect you deserve.
We do our absolute best to buy every caravan that we're contacted about - but for any reason you change your mind or don't want to sell, that's fine! We aim for you to have such a pleasant experience with us that you'll tell your friends anyway!
Any further info?
If there's anything you want to know that we haven't covered, get in touch! Let us know some caravan details and we'll take the rest from there. Stress-free, simple and honest - they're the values we stick to everyday!
Resources